It's no secret that brands tend to intensify their marketing efforts during the festive season. After all, this is the time of the year when people reach out to those closest to them to exchange greetings, good wishes, and gifts. Brands that make an effort to be visible to their target audience can garner higher returns, not just in terms of brand awareness, engagement or audience interaction, but actual conversions. And a great way to achieve all that is by using influencer marketing. In particular, micro-influencers can drive impactful campaigns, help brands cover a wide range of audience segments in the digital marketing space and generate substantial revenue for your business.
---
Go Micro for Massive Impact
Individually, the followership of each micro-influencer may seem like just a drop in the ocean, but collectively they can be instrumental in creating an impact for your brand's influencer marketing campaign. When you thoughtfully handpick a group of micro-influencers, the collective efforts yield higher results as compared to working with a celebrity or a macro-influencer. With their authentic content, they can help to build brand awareness and ensure constant visibility of your campaigns. When you adopt a micro-influencers based strategy for your brand's influencer marketing campaigns, you can also maintain continuity of your campaign.
---
Collaborating with micro-influencers, brands can create impactful campaigns, cover a wide range of audience segments in the digital marketing space and generate substantial revenue for your business. Click To Tweet
---
And there are a few other reasons why you should tap into the potential of micro-influencers and launch a campaign with them this festive season –
The audience consider micro-influencers as a part of their inner circle
They are relatable and approachable endorsers for a brand
Because of their authenticity, they have a loyal follower base
Micro-influencer campaigns are cost-effective and garner high ROI
They can help make inroads to a wide range of audience segments
They bridge the gap between brands to niche audiences
They are great for geo-targeted campaigns
Read more about the benefits of collaborating with micro-influencers in our blog here.
There's no denying that influencer marketing works for brands across the spectrum, irrespective of the scale or the size of their operations. The same goes for micro-influencers based campaigns as well. The good part is that if you are a smaller brand that has to hold your marketing spends in check, you can launch your brand's campaign without straining your pockets out. If you are wondering how much you might have to invest for a micro-influencer campaign, have a look at our Campaign Planner Tool for an estimate.
---
Micro-influencers bring a host of benefits to the table for brands - from high quality, genuine content to great return on investments. But, most importantly, they help in maintaining continuity and constant visibility. Click To Tweet
---
Mind Every Step in the Creation Process
On the surface, curating an influencer marketing campaign might seem as plain as pikestaff, but much needs to be considered so that it translates into a success. Choosing the right influencers is important, but that alone would not make the cut, especially during festive occasions when the audiences are swamped with brand-influencer collaborative campaigns. It is crucial that your brand's campaign impresses them, resonates with them, and motivates them to choose your brand, all at the same time!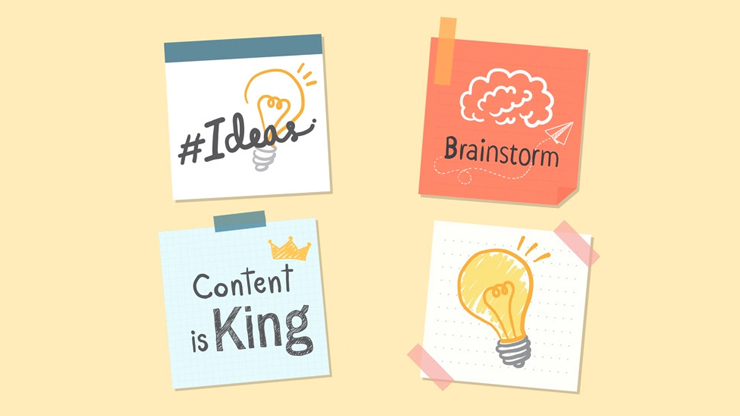 As taxing as it might sound, you can easily achieve this by carefully considering all the elements that a successful campaign entails and considering the following steps:
Thoughtfully ideate the campaign and strike a chord with the audience
Focus on personalized content that resonates with your target audience
Choose the right platforms, place your content where your audience is
Collaborate with influencers whose creative expressions match your brand's tonality
For your campaign to attract their attention, you have to unlock the full potential of influencer marketing. How do you do that? Visit our blog for a detailed read.
---
Launching a successful micro-influencer campaign requires thoughtful consideration of the creative process and attention to every minute detail. Getting it right means brands can leave an everlasting mark on the audiences. Click To Tweet
---
Go beyond the campaign
When done efficiently, your micro-influencer based festive campaign can garner high engagement and the chances of attaining the campaign goals are greater. Here, comes the importance of setting the objectives of your campaign. A study supports that about 62% of the consumers are still unsure about the brand, products or services they would prefer this festive season. However, the good news is 50% of the surveyed audience are expected to spend more this year. While it is evident that most brands will run their campaigns for sales conversions, should you limit the key performance indicators of your brand's campaign to just that?
No. Instead you should have a far-sighted approach. Consider this, each micro-influencer will generate individual performance data across a varied range of parameters – reach, impressions, engagement, sentiment, and conversions. The multitude of data received from them will help you strategize upcoming campaigns, and fine-tune them over time. That's not all. Multiple influencers mean a collection of high-quality influencer-generated content. As a brand, you will have a bank of content that you can repurpose for future use – embed them on emails, run digital ads, or repost on your brand's social media feed. Repurposing IGC will help you emphasise your brand's credibility and ensure a wider reach for your content. Read how you can repurpose influencer generated content and how it will help your brand in the long run.
---
Micro-influencer campaigns can garner a multitude of real-time data that brands can utilize to strategize upcoming campaigns. The collection of influencer-generated content can also be repurposed to emphasise the brand's credibility. Click To Tweet
---
The festive season comes bearing not just merriment but also great opportunities for your brand to enter the lives of your target audience in the most memorable way. An impactful influencer marketing campaign, especially with micro-influencers, will help you leave a mark on the audience. Even if some of them do not convert into consumers of your products or services this year, the impression you make on them will last in their minds. That's the seed you sow, some might sprout sooner, some will take time. But, eventually, they will bear fruit. All you have to do is be consistent with your influencer marketing efforts. This is just the beginning!