To their followers, influencers act as guiding forces disseminating the motivation and knowledge necessary for us to confront the lightning-fast life of today. However, they do a lot more than that, donning several hats through the course of their profession – that of an educator, an entertainer, a well-wisher, and even a role model. This unique value is unmatched by any other marketing force on the planet. And brands couldn't agree more.
The global market size for influencer marketing was recorded at $6 Billion in 2020 and is expected to grow to $24.1 Billion by 2025. Also, Consultants McKinsey and Co. say that about 40% of all global consumers are from Gen Z, i.e. age 16-26, a demographic that is very active on social media. With the younger generation stepping into the forefront as a major consumer, influencer marketing can be expected to go on an upward trajectory for decades if not centuries. 
It is no surprise that traditional means of marketing, such as print and TV advertisements, are struggling to keep pace with Influencer marketing. While the success of traditional communication only complements that of influencer marketing, print and TV ads are often besmirched with inefficiency, ambiguity, and lack of measurability. The feedback in terms of sales can take months if not years to become visible.
Through social media, on the other hand, brands can get results instantly on campaigns. Further, with the incisiveness of influencers' content, brands can become visible in chaotic social media feeds through known and trustworthy influencers. This can propel a brand from humble beginnings to legendary success stories overnight.
---
Traditional means of marketing like television & print ads are struggling to match the effectiveness of influencer marketing. Brands are welcoming the highly memorable and cost-effective campaigns that an influencer delivers. Click To Tweet
---
Let's look at a few more benefits of Influencer Marketing:
Improves Brand Visibility
All influencers, be it celebrity or micro, have a dedicated following that trusts and draws inspiration from them and heeds their advice. By leveraging this trust and the sheer number of followers that they have, influencers can help a brand enhance its positioning and become more visible on social media.
Also, did you know that while brand posts have an average engagement rate of 0.5%, influencer posts have a 2% engagement rate? When we take into account the disparity in engagement that brand posts and influencer posts receive, the importance of influencers attains greater vitality. Brands can also reach new territories through influencer marketing and expand their market reach. 
---
On Instagram, the average brand engagement rate is 0.5% while an influencer's post engagement rate is 2%. This makes influencer marketing all the more important for brands wishing to communicate effectively. Click To Tweet
---
Cost-Effectiveness
Influencer marketing is extremely cost-effective, especially when compared to billboard ads, print ads, media ads and celebrity endorsements. Aside from charging for their services, influencers also offer brands the liberty of barter collaborations. But it is the fact that social media advertising is 3x more expensive than influencer marketing that truly highlights the cost-effectiveness of influencer marketing. 
Brands must also consider micro-social media influencers for cost-effective campaigns. Micro-influencers are the next big thing. As Instagram's algorithms writhe and convulse to their own tune, we are now seeing influencers with a higher number of followers registering a dip in engagement, opening doors for micro influencers' accounts. 
---
With their impeccable understanding of contemporary culture, influencers can create content that sings to the tune of users' hearts. Brands can utilize this value and create campaigns that are precise and penetrative. Click To Tweet
---
Targeted Reach
The identification of your target audience is only the first step. The real challenge comes when a brand has to communicate effectively. When brands enter a new market or segment, they might find it difficult to tap into the pulse of the audience. That's where influencers step in. Influencers can help in easing the communication process as they have already developed an understanding of their contemporaries and local culture. They do not need to chalk out elaborate plans and seek approvals from anyone but themselves (and the brand manager). They can therefore send out good content speedily. Brands operating in a niche also find niche influencers pertinent to their marketing goals.
---
Data-Driven Decision Making
Gone are the days of marketing speculations, whimsical foresight, tedious markets and trend tracking. This is the age of influencer marketing. Here, with social media, brands can instantly determine the effectiveness of their campaign with simple on-site tools like the 'Professional Dashboard' on Instagram. With the plethora of influencers on social media, a brand can also ask for engagement details before investing. Later, managers can ascertain the success of their campaign with these details. This data can also be instrumental in the filtering of accounts and influencers.
---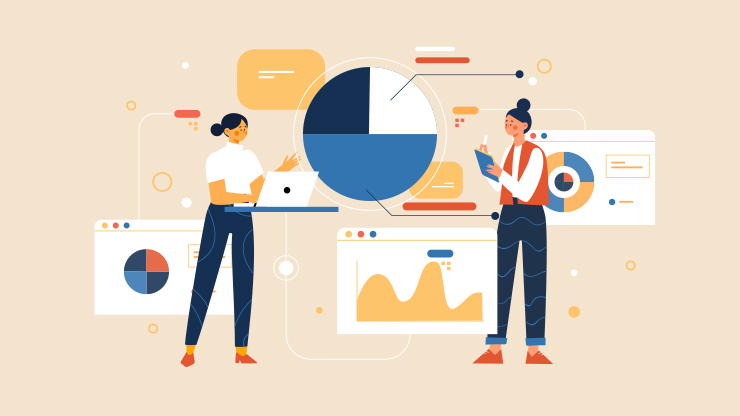 Engagement Inspires Trust
Social media users are extremely wary of new brands due to fraudulent and inferior quality goods. A brand can gain public trust conveniently with influencer marketing. Established influencers can help newer brands get traction on their own social media page by building a bridge between prospective customers and brands. Engagement in terms of likes, comments and followers count will lend the brand a credibility quotient that might be difficult to achieve otherwise. This engagement can translate directly into sales.
---
Memorability of Influencers' Content
Brands usually have an image that they want to project to the public. It might not always be easy for a brand to diverge from that positioning. Therefore, managers might eschew more radical means of communication such as memes and moment marketing.
Influencers, on the other hand, can easily spot trends and marketing opportunities and make relevant, relatable content. Syncing this ability with a brand's goals, an influencer can help the brand access newer and better means of communication. A brand can maintain the tone that they want to set and also stay in tune with their followers' young, free spirits. You can call it a convenient fluidity that works for all involved.
---
Makes Conversions Easier
Say you are driving to the market to purchase vegetables to make your favourite stew and you spot a Spices advertisement on a billboard. Then, later at home, you open the recipe to your favourite stew on an Instagram page you follow. While scrolling through, you spot the same product that you spotted on the billboard in the market. Doesn't it convince you all the more to purchase the spices?
---
Statistics have shown that 42% of social media users have made a purchase after spotting a product on influencers' accounts. Only the sky's the limit for brands campaigning with influencers. Click To Tweet
---
Influencer marketing can be an instrumental method in creating customers out of audiences. It can be a bridging force between traditional communication and new age media. Statistics show that 42% of all daily Instagram users have made a purchase after they saw an influencer promoting a certain product. 
Influencers are the future of all marketing. They communicate with their hearts and leave the audience mesmerized. If we attempt a complete list of the benefits of influencer marketing, we would be staring at a volume of books, far overreaching the purpose of this modest article. Influencer marketing is breaking barriers one partnership at a time. Get going now to make the most of this opportunity and spread your brand's messaging as far and wide as possible.