Influencer marketing has become one of the fastest-growing industries today. Content creators, or influencers, speak and live the people's language and are a great asset to brands. They have an authentic connection with the audience that they can leverage to advocate the authenticity of the brand. However, despite the availability of such great content, some brands are still facing a shortage. Why? Because they overlook the untapped potential of repurposing influencer generated content (IGC).
---
Brands must understand that their influencer campaign need not end with the campaign. They can repurpose the content generated during the campaign with minimal effort and use them in their promotion techniques. Click To Tweet
---
Brands must understand that the potential of their influencer campaign need not end with the campaign itself. They can repurpose the content generated in this duration with minimal effort and use them to promote themselves. But why should you repurpose IGC and how can you do it? Let us have a look.
---
Why repurpose influencer generated content?
The content that influencers create for brands can be used in numerous ways. However, it often gets limited to being shared on the influencers' own social media feed. Brands should also try reusing IGC at their own end, and for several good reasons. Let's see what they are:
It's authentic. In-house content can get too promotional and your audience can get bored of being 'marketed to' all the time. IGC provides a welcome break from it and helps keep things real.
It's cost-efficient. IGC saves time and is more cost-efficient than creating new branded content. You can also use the same for a long time in various formats.
---
Influencer generated content can serve as an ocean of content ready to be served to the consumers. Brands should take advantage of this by reusing the content to promote products and services for the brands. Click To Tweet
---
It provides validation. If used correctly, IGC can lend social proof to your brand, bringing validity and audience loyalty with it.
It provides a wider reach. Repurposing IGC will make sure that your content reaches two sets of audiences – yours and your influencer's. This will bring variation in the style and delivery of the content, thereby increasing the chances of conversion.
---
Influencer generated content is authentic, cost-efficient, and most importantly, creative. By repurposing it, brands can reach a wider audience and can gain good traction with their target audience. Click To Tweet
---
How to Repurpose Influencer Generated Content
Email
Using IGC in your emails makes your messaging seem more inspirational, authentic, and less like a sales pitch. Take the case of Luxury home bedding company Sijo. They noticed that the click-through rate for their emails increased by 37% after they started adding IGC to them. When used well, such emailers can also send traffic to your website, garner attraction, and convert into leads! For this reason, many household brands have changed their tonality, making their emails and newsletters quirkier, friendlier, and authentic to the audience.
Digital ads
Running ads is a great way to use IGC to your advantage and generate leads for your business. Run two sets of ads – one using your in-house content and the other using IGC. Track them and compare their ROIs to know which content works better and what interests your audience.
IGC for website content
Featuring IGC can work as a social proof and that too at the critical point of purchase. According to influencermarketinghub.com, having organic content on your website leads to 10% more conversions and 90% more time spent on the site. Thus, the chances of a customer buying the product from the website increase substantially.
---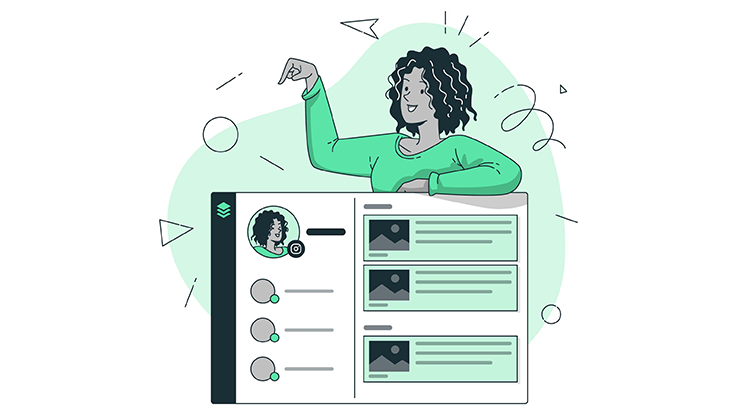 ---
Social media feed
As a brand, you can have a separate section of your social media feed assigned just for IGC. This would be a definite breath of fresh air from the branded content you post. It would also increase the versatility and scope of your content as IGC can come in the forms of reels, stories or tweets. Reposting and repurposing IGC would also increase the scope of your social media buckets without costing much.
Blogs
Once in a while, you can also run influencer-led blogs on your company's website (if any) and promote the same via your social media handles. Blogs can include interviews from influencers and their testimonials about the product, thus advocating your brand further. Your social media followers would definitely like to hear their favourite influencers share their personal views about the product, different from the content on any social media feed – yours or theirs.
---
Repurposing Influencer Generated Content can help brands to improve visibility, reach, engagement and even generate leads. Emails, digital ads, reposting on social media, blogs and websites are platforms that brands can use. Click To Tweet
---
Things to keep in mind while repurposing IGC
Repurposing influencer generated content can work as a great booster for your content bank and can also advocate your brand further – all while saving the cost. However, there are a few pointers you need to consider before going all out on IGC.
Include a clause for the repurposing of IGC. If you're using IGC without the consent of the influencer, you might run into trouble.

Influencers will not mind you repurposing their content if they are compensated enough. Talk to them and try to get the complete content rights to be repurposed as wished.

Use IGC wisely. Using too much can run into the risk of spamming users. Think of these as seasoning. Not very little to be barely noticed, and not enough to spoil the taste.

IGC behind the screen footage can work wonders. However, these must be used even more carefully, almost just in a blue moon.
---
Influencer generated content can work as a great booster for your brand's content bank and can also advocate your brand further - all while saving the cost. But remember to get usage rights before repurposing. Click To Tweet
---
Influencer generated content can prove to be an innovative way of marketing your brand. It is authentic and plays right to the audience. To top all this, IGC is cost-efficient and does not require much work. You just have to fine-tune the content and use it as per your requirements.
Influencer marketing, as an industry, is catching up to the tonality of the audience. Digital generations like Gen Z can smell branded content from a mile away and prefer influencers who keep things genuine. This has forced brands to replace traditional marketing techniques with something more current, such as repurposing IGC. And if the results are anything to go by, this trend is about to gain momentum.