Influencer marketing needs no introduction. Businesses across the world have been leveraging its potential in various digital platforms, but they are yet to tap into its real power. Most brands still limit the use of influencer marketing to the occasional campaigns for festivals or for the promotion of new offerings. And while each campaign might be successful in its own right, there remains a disconnect in the overall influencer marketing strategy.
It's time brands took an integrated approach and devised a plan of action to use influencer marketing to their advantage throughout the year. A number of well-planned campaigns launched regularly will help your brand stay ahead of the game in many ways. But that isn't all. Here are a few more reasons why you should ditch one-off campaigns in favour of long term influencer-led strategies:
---
Your marketing efforts are streamlined
There are several variables that drive the success of an influencer marketing campaign, such as clear campaign goals, selection of the right influencers, placement of your product on the right platform, and the right timelines to run individual campaigns. Having a well-defined, long-term strategy gives you sufficient time to look into all the intricacies of the campaigns. You will become more adept at the campaign creation process and spread your resources out more appropriately.
Consider Daniel Wellington as an example. With a robust long-term program, the brand has been able to reach a wide range of audiences since it adopted the strategy in 2015. The brand doesn't invest in traditional marketing techniques, but in ongoing influencer marketing campaigns, collaborating with a number of influencers to reach their potential customers. They have strategically improved brand awareness and established unique brand identity with the help of influencers. Over the years, their branded hashtag #danielwellington has generated over 2.4 million posts which include both influencer and user-generated content.
---
Coming to the financials, adopting a long term strategy means you have to distribute your marketing funds to each campaign objectively. But that does not mean you have to go overboard and dry out your pockets. If you are working with a limited budget, you can engage micro-influencers to carry out your campaigns. They have a devoted set of audiences who genuinely trust them and placing your campaign in the relevant circles can yield amazing results. You will be able to launch campaigns across different audience demographics, and because micro-influencer collaborations are not exorbitantly priced, you can run a series of campaigns, backed by a strong strategy, to maintain consistency.
---
A well-defined, long-term strategy for Influencer Marketing will give brands sufficient time to look into all the intricacies of the campaigns, optimize available resources, and allocate budget objectively. Click To Tweet
---
Unifies the communication you're sending out
Stop-start influencer campaigns rarely help in sending out a unified message simply because one-off campaigns are short-lived. You may grab your audience's attention, receive engagement, and even generate leads, but the communication falls as soon as the collaboration ends. In your next campaign, you have to reinforce your brand's core messaging again, while keeping it aligned to the individual campaign's goals. If you rush into it and don't get it right, you run the risk of launching a half-baked campaign, which will confuse the audience.
Consider the evolution of Myntra's End of Reason Sale (EORS). With every edition of EORS, the brand's influencer marketing strategy has gotten bigger and better. Their latest version has recorded 60% growth and seen 15M first-time visitors.
---
When brands consider influencer marketing as a long-term strategy, they can fine-tune the core messaging without diluting it even if they work with different influencers at different phases. Click To Tweet
---
When you consider influencer marketing as a long-term strategy, you and the influencers will have the time to fine-tune the messaging you would like to send out. You can ensure that the message is not diluted even if you work with different influencers at different phases. At the same time, if you choose to work with the same set of influencers over time, the latter will grasp the tonality well and disseminate it better. You will also have the scope to experiment with the content to understand what works best with the target audience and fine-tune it based on the data from your previous campaigns.
---
Consistency gives you a competitive edge
With its growing popularity, influencer marketing has become a significant part of the marketing strategies for brands. But only 10% of businesses are integrating full-fledged influencer programs, and 67% of them still prefer campaign-based rather than always-on campaigns. There's a lost opportunity here, and you can use it to jump ahead of your competitors. Your brand can be among the first few to set the trend and bring long-term influencer campaigns to the mainstream. The audience will see your brand regularly as compared to your competitors, boosting brand awareness and brand recall.
---
Ongoing influencer campaigns mean the audiences will see your brand regularly. It also reflects that the influencers are genuinely interested in the brand, and their followers will develop a stronger affinity for the brand. Click To Tweet
---
Consistency will also reflect that the influencers vouching for you are genuinely interested in your brand and their followers will develop a stronger affinity towards you. Long term partnerships with the same set of influencers will ensure that your brand remains visible to their audience consistently. Bringing new influencers on board will allow you to expand your reach to new audience segments. Whichever way you go, long-term campaign strategies means long-term value for your brand.
---
You are not pushy for conversions
Marketing efforts are meant to drive sales at the end of the day, and influencer marketing has proven to be a great tool for driving conversions. A study by Mediakix reports that influencers positively impact the decision-making process of 87% of consumers. But consumers on digital media are swamped with promotional content. The same report also states that 65% of social media users discover a new brand or a product every week through influencers. When presented with many choices and recommendations, it is only natural that their decision to select one brand will take time.
---
With long-term campaigns, you can promote your brand from different angles & ensure that the audience rediscovers your product or service, thus reinforcing that it is the best choice for them. Click To Tweet
---
Nykaa has been doing influencer marketing for quite some time now, trying and testing various strategies to create a buzz around new product launches. Over the years, the brand has been able to win over the audience's trust and garner desired engagement. Similarly, through long-term campaigns, you can promote your brand from different angles and ensure that the audience rediscovers your product or service, thus reinforcing that it is the best choice for them. Your conversions then will not be just impulse purchasing but will be based on informed decision making. Your brand's growth will be more sustainable, you will be able to establish a long-lasting relationship with them, and consumer loyalty to your brand will improve.
---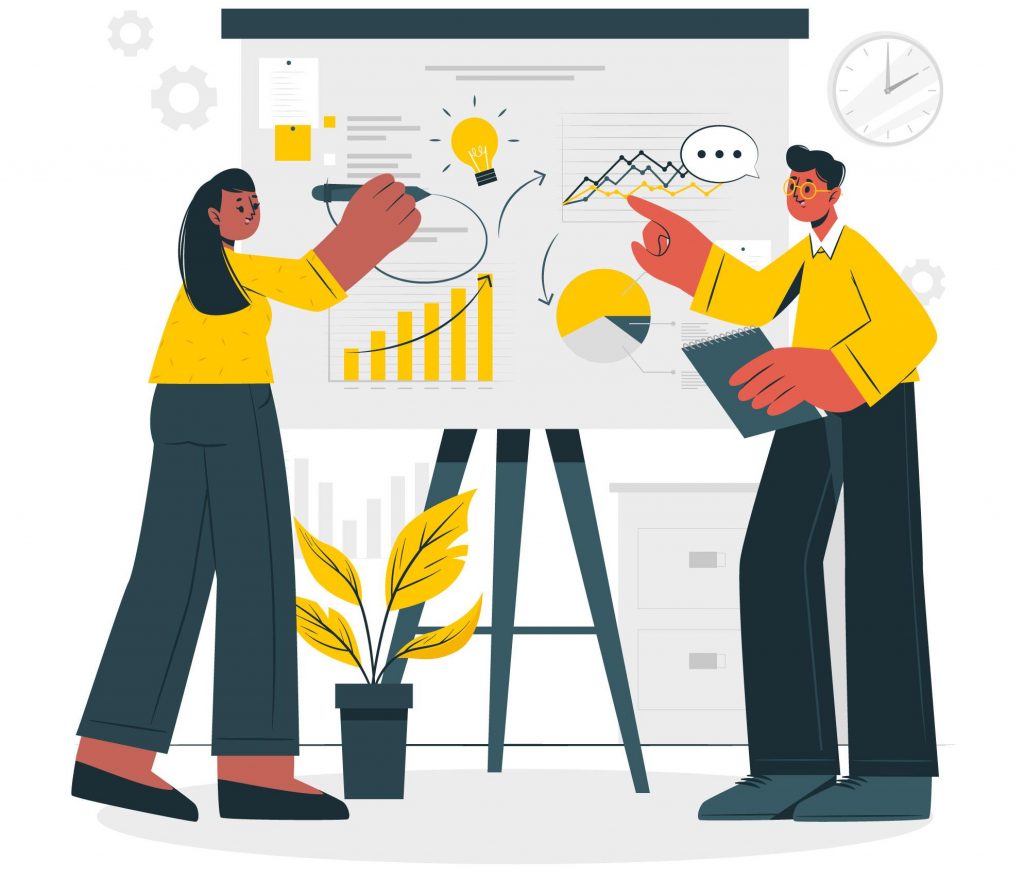 You have more data for performance analysis
The ROI of influencer marketing is 11-fold higher than any other digital marketing format. For every dollar that brands spend, they have been able to earn $5.20 to $6.50, which is great! A study by SocialPubli suggests that 89.2% of brands consider influencer marketing to be effective. 89% of businesses say that ROI generated is as good as or better than what they have experienced with other online marketing strategies. But, how do you measure the success of your campaign? Is it the traffic the campaign has generated to your brand's social media handles or to your website, the number of clicks or comments? Is it the sales conversions? Or were you looking for user-generated content? 78% of marketers still consider measuring ROI as one of the most challenging aspects of influencer marketing.
As we had covered in our blog on measuring ROI, there are many variables that you have to take into account while examining the performance of your campaigns and there are different social media tools that will help you come to a definitive conclusion of your campaigns. With one-time campaigns, your campaign's key performance indicators can tend to be narrow, depending upon the goals you set for the campaign. When you adopt influencer marketing as a long-term strategy, you can assign different measurement metrics to each campaign. Detailed analysis of the data collected from various campaigns will help you understand the preferences of the audience, and you can evolve with your strategies accordingly.
---
The KPIs for one-time campaigns can tend to be narrow. By adopting influencer marketing as a long-term strategy, brands can evaluate overall brand performance with more variables and better metrics. Click To Tweet
---
Conclusion
For your long-term influencer campaigns to be successful, influencers have to understand that they are a part of the bigger picture and that their content will impact the next few campaigns as well. Design a clear, detailed brief that apprises them of your expected long term outcomes so that their creativity adds further value to strategy. You will also have a collection of high-quality influencer-generated content that you can repurpose to reach out to your audience in a targeted manner. With so much to gain from having a long-term tie-up with influencers, we strongly recommend that you make room for it in your overall marketing strategy.