Get connected with influencers that match your aesthetics and kick start your campaign today
Collaborate with influencers to create inspiring content which resonates with your target audience. Boost your brand awareness and drive sales by harnessing the power of our platform. We help you manage this collaboration so that you can save time searching and micro managing influencers.
Get Started
How
we work
Create
Campaign
Give a description about your brand. Share a brief about the campaign.
Select which platforms you want to promote your brand and the types of branded content you prefer for your campaign.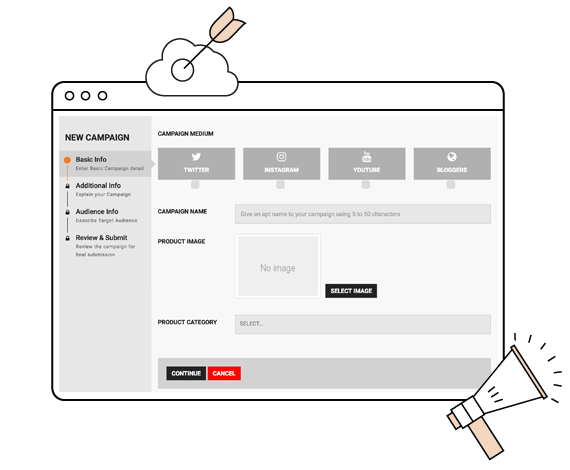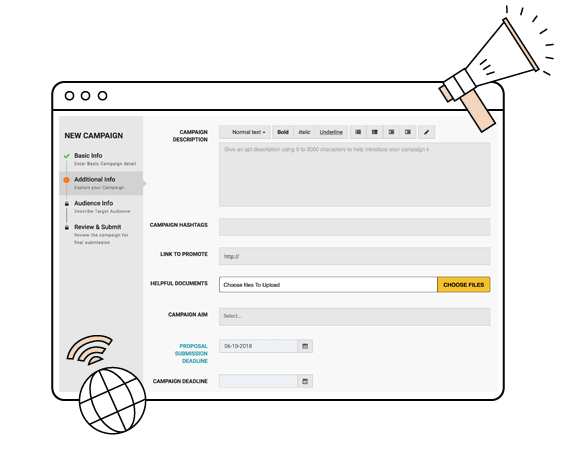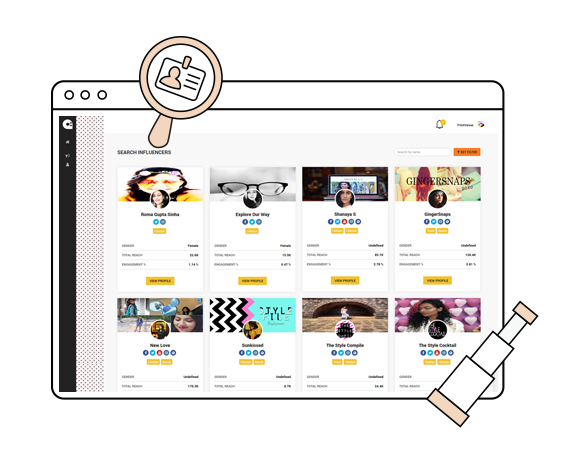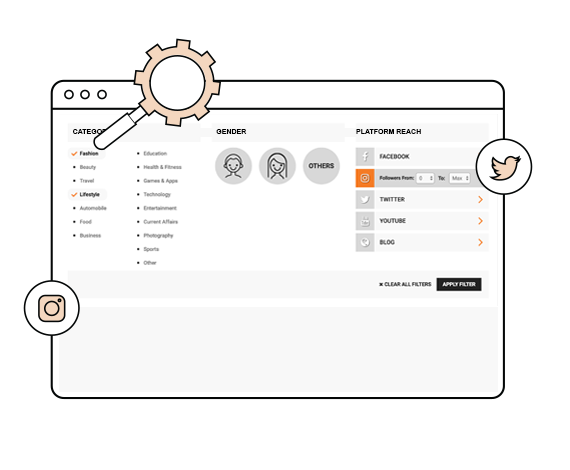 Select
Creators
Receive proposals from influencers with their sample content, audience geography and demographic details
Negotiate and select influencers that you wish to work with.
Review
Content
Review the content sent by your selected influencers and check if it is in alignment with your guidelines.
Once you approve the content, the chosen creator will publish and share it with their followers.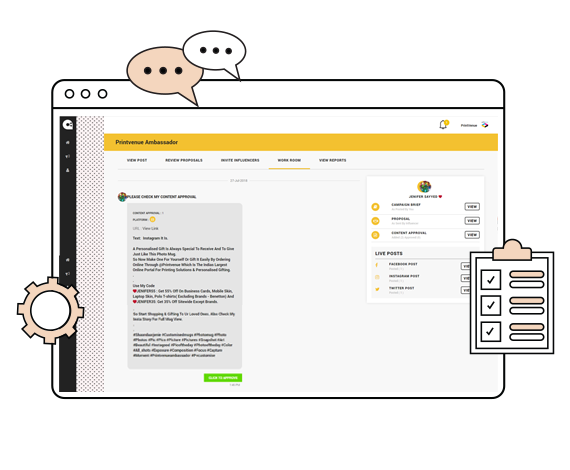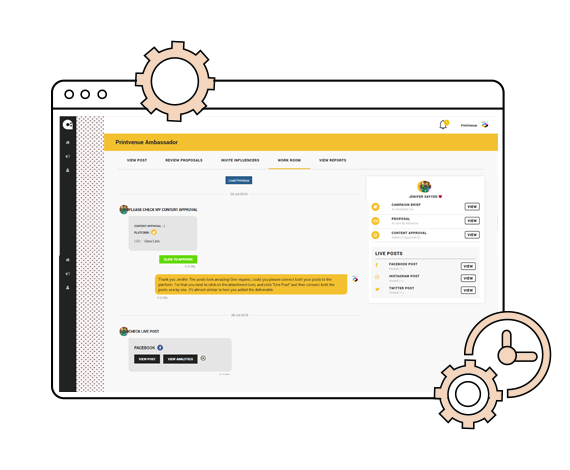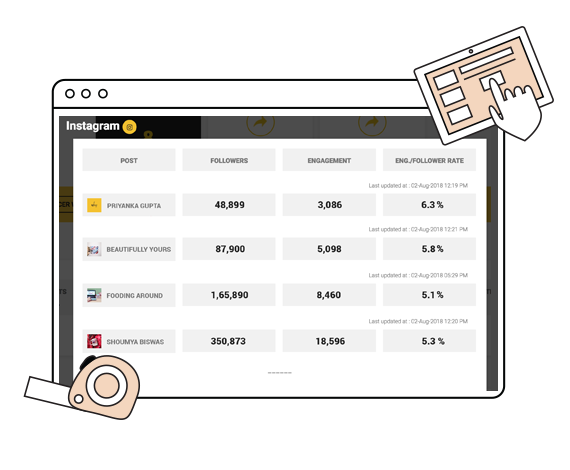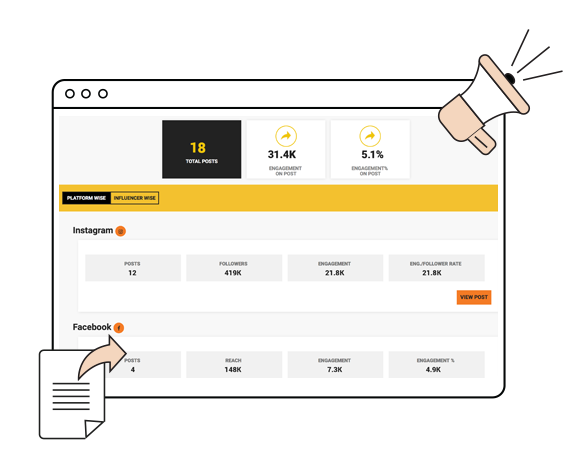 Measure
Performance
Measure the ROI of your influencer marketing campaign.
You can measure impressions, earned media value, and gain new insights into the performance of your campaigns.